By booking you agree that, prior to arrival, it is your responsibility to ensure that your stay at Bays Holiday Park is permitted within the relevant Government covid-19 travel restrictions/ Health Orders.
The health and safety of our team and guests has always been our priority. To keep everyone including our local community safe whilst you enjoy holiday we have some important information for you:
Once you have booked, you will be required to complete a pre check-in online through your guest portal. We will email you an access link for your guest portal. You will be required to fill in a Covid-19 health declaration form.
Conditions of Entry
It is a condition of entry to Bays Holiday Park that you and your guests:
Display NO symptoms of covid-19.
Have NOT travelled from overseas within the past 14 days.
Have NOT had contact with anyone who has covid-19 or displayed symptoms of covid-19.
Are NOT required to be in isolation.
Agree to follow all NSW Health Department directions.
Agree to follow all direction from staff regarding covid-19 safety measures.
Agree to adhere to social distancing and other health related preventative measures such as regular hand washing and hygienic cough, sneezing practices.

Agree it is your responsibility to ensure that your stay at Bays Holiday Park is permitted within the relevant Government covid-19 travel restrictions/ Health Orders.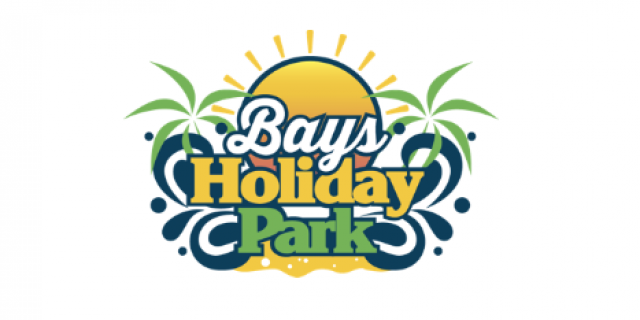 Deposits and Cancellations relating to covid-19
As per the standard policy, a non-refundable deposit equal to one night is required to confirm the reservation.
In the event that one or more of the following apply to your cancellation, any payments made* become a credit which is valid for use within 12 months** from your original check-in date. Payments are strictly non-refundable.
**Credit cannot be used to re-book for peak periods such as school holidays or long weekends.
*New bookings made on and after 5th January 2022, will receive a credit as per above, less one night's tariff. The one night tariff paid is non-refundable and is not credited under any circumstances including cancellations due to covid.
Government enforced travel restrictions are in place during your stay dates.
You are travelling from or have been in a Government declared covid-19 hotspot in the past 14 days.
You have covid-19 or are a close contact of a person with covid-19 and have been directed by the Government to isolate. A formal Government notification must be provided.
You are unwell with symptoms or are waiting for covid-19 test results. A doctor's certificate must be provided.
What can you do?
Practice good personal hygiene and regular hand washing.
Use the hand sanitiser provided before you enter and exit a communal area.
Take a moment to read any covid-19 posters displayed.
Book ahead, please do not expect to make a booking on arrival.
Adhere to social distancing and maintain 1.5 metres between other guests and staff.
Keep your accommodation clean during your stay.
If you are feeling unwell, do not travel. Please stay home and get tested.
What are we doing?
We are registered as a covid safe business.
Monitoring covid-19 hotspots and restricting bookings from these areas.
Increased cleaning frequency of reception areas, amenities, camp kitchen, BBQ areas and other high touch points.
Express contactless check-ins.
Collecting payment over the phone before arrival.
Contactless check outs using the key return box.
Providing hand sanitiser at the entry to amenities, laundry, camp kitchen and reception.
Social distancing measures in place in common areas.