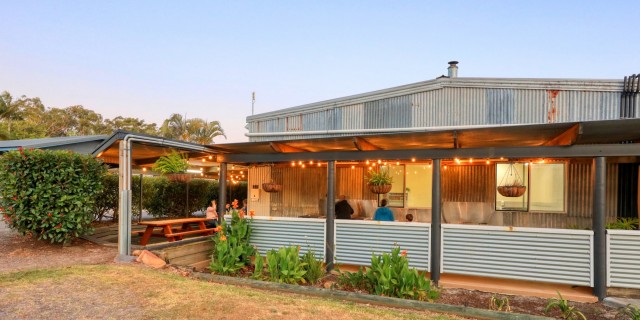 Camp Kitchen
Our camp kitchen features a gas stove top, fridges, microwaves, toasters, dining area, lounges, large tv, ping pong table & fireplace.
We also have an outdoor undercover BBQ & seating area attached to the camp kitchen so your dog can join you for dinner too.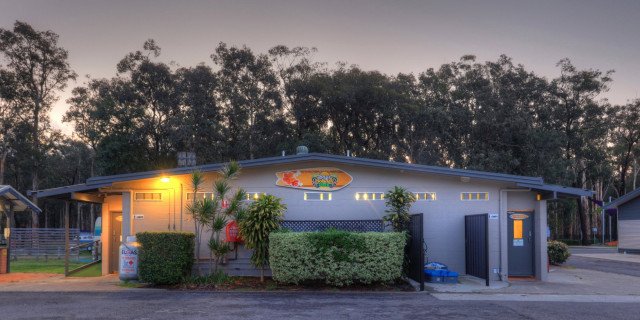 Amenities
For those first-time campers, feel at home with a hot shower at the end of an adventure filled day! We've got you covered with two amenity blocks open year-round with hot showers, toilets, basins and large mirrors. We also have an accessible bathroom attached to the main amenity block.
During peak times we open a third small amenity block as well.
Dog Wash
We know dogs love a good messy adventure! Get them squeaky clean again before heading back to the van or cabin at our free dog wash.
Don't worry if you forget the shampoo, we have 3 pet stores all within minutes from the park.
We also have a washing machine dedicated to washing your pet bedding.
Laundry
Don't overpack, we have an onsite coin operated laundry. Change is available at reception.